 Nau Mai Haere Mai
Introducing Te Tai Kaha
Te Tai Kaha is a Māori collective of a prominent Māori organisations and has been formed to engage with the government on Māori rights and interests in freshwater and resource management reform.
Tai Kaha Member Organisations are:
Kāhui Wai Māori
New Zealand Māori Council
Federation of Māori Authorities 
The collective advises the government on how best to uphold the Treaty of Waitangi in the designing of new environmental laws as part of the repeal and replacement of the Resource Management Act 1991 (RMA). The collectives also contribute to shaping the systems for how Māori can engage and work with MfE.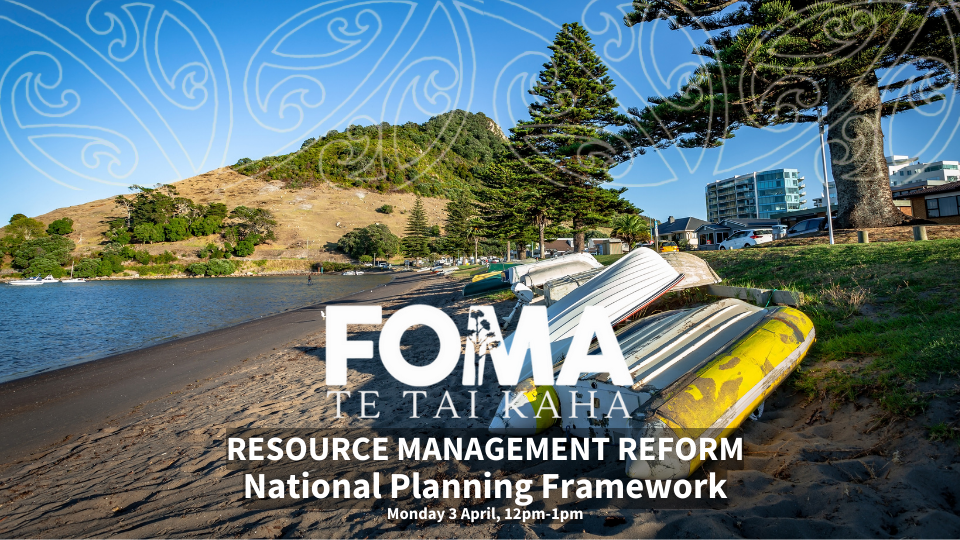 In November 2022, the Government introduced the Natural and Built Environments Act (NBE) and the Strategic Planning Act (SPA) into parliament. This is the first stage of the proposed reform of the resource management system. The Bills are expected to be passed by mid 2023 and the Ministry for the Environment will adjust its plans to reflect the final legislation.
FOMA Te Tai Kaha are holding a webinar Monday 3rd April, 12pm – 1pm to look at the next stages of the reform journey, in particular the National Planning Framework. A primer for this can be found HERE
---
Te TAI KAHA – Latest Posts
Maori freshwater collective