FOMA is lead by an Executive of highly respected people. Our strength lies in their depth of experience, wealth of knowledge and desire for our people to succeed. Comprising of representatives from 11 regions from the Far North to Stewart Island. The Executive meets quarterly to discuss the business of the organisation.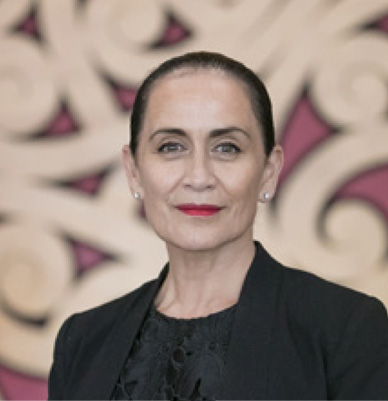 CHAIR / TAINUI
Traci is an award winning company director and a recognised industry leader.  She is a trusted advisor to Maori, Government and industry on strategic and economic development, and is known for her strong and inclusive leadership and her clear focus on building the wealth and prosperity of New Zealand. 
A Chartered Fellow of the NZ Institute of Directors, Traci is named as one of the top ten most influential women in NZ agribusiness and the Listener's top ten influencers in NZ.  She won the Westpac Fairfax Media Women of Influence Board and Management award and named on Westpac's NZ Women Powerbrokers list.  Traci was awarded the Massey University Distinguished Alumni Service Award for services to NZ agribusiness and Maori, and named amongst the BBCs 100 Most Influential Women in the World. 
Traci is a Member of the NZ Order of Merit, a Justice of the Peace and a Marriage Celebrant.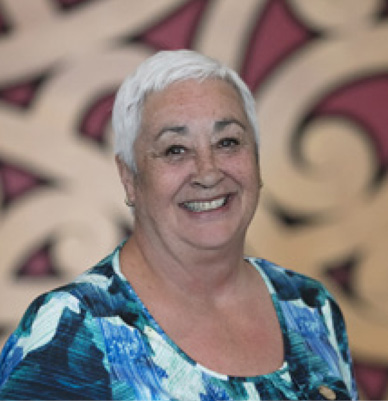 DP CHAIR / TE UPOKO O TE IKA A MAUI
Chairman Palmerston North Maori Reserve Trust, Chairman Te Wharewaka O Poneke and is a director on Te Wharewaka O Poneke, other directorships are: Director Metlifecare Ltd Palmerston North, Director Wellington University Professional Ltd. 
Liz also serves on the Maori Heritage Board, Pouhere Taonga and Featherston Booktown. Liz has an accomplished business career spanning over 40 years.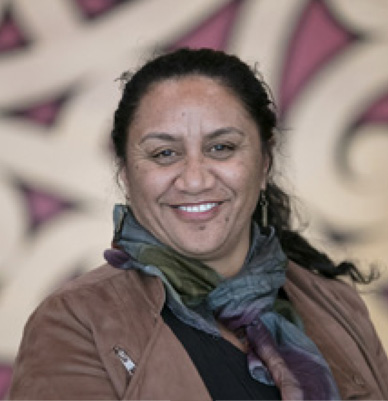 MĀTAATUA
Riri is the longest serving trustee of Ngai Tukairangi Trust, the biggest Maori kiwifruit exporter in NZ, currently ranked ninth on the Zespri shareholder database and the largest shareholder of Te Awanui Hukapak Ltd. She also serves on Toi Kai Rawa, the BOP Maori Economic Development Agency, Bay Connections and Miro Ltd. Riri is an alumni of Te Hono Stanford Bootcamp, the Exxon Global Women in Management Programme (Jakarta) and the Plan USA Facilitators Workshop (Washington).
Riri is also the Director of Maori Business, at the Wellington School of Business and Government.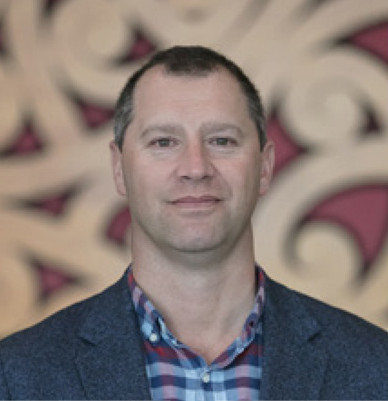 TAIRAWHITI
Hayden is the Principal of Makaraka School in Gisborne. Hayden's affiliations are Ngati Porou, Ngati Konohi, Ngati Oneone, Ngai Tai, Rongowhakaata and Te Aitanga-a-Mahaki.
Hayden is passionate about education and enabling our rangatahi to grow and be successful leaders for our future.
Hayden holds many Governance roles including Chairing the Mangaotane Farm Trust; Deputy Chair of Pakarae Incorporation – Whangara Farms Partnership; Chairman of the Poverty Bay Rugby Union;  Executive of the Poverty Bay A & P Assn (Agricultural and Pastoral Association); Director of Ngati Porou Whanau Forest, Ngati Porou Land Trust, Hauiti Incorporation and Mangaheia 2D Incorporation (Paroa Station), FOMA Tairawhiti Representative.
Hayden is a Chartered Member of the Institute of Directors and holds a Bachelor of Education, Post Graduate Certificate in Applied Practice, Post Graduate Diploma in Administration and Leadership.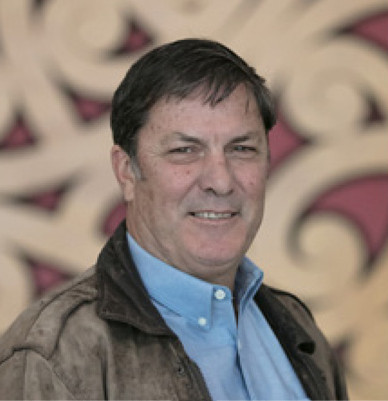 TAITOKERAU
George Riley – Taitokerau is the General Manager Maori Economic Development at Northland Inc, the Economic Development Agency for Tai Tokerau. He holds governance roles at Leadership New Zealand and Te Tii (Waitangi) B3 Ahu Whenua Trust.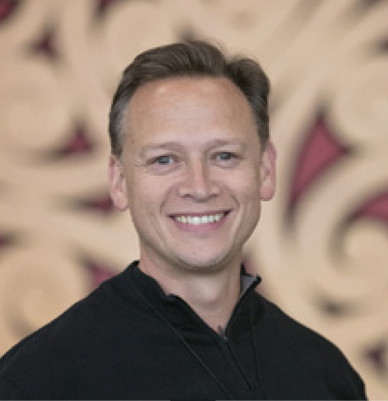 TE TAU IHU O TE WAKA A MAUI
Johnny is a director on Wakatū Incorporation, sitting on the audit and risk, and human resources committees, and is a director on Kono and the Our Land and Water National Science Challenge.
Johnny's previous roles include CE of an international consulting company for 12 years working in Asia, the Middle East-GCC, Pacific and North America for the World Bank and Asian Development Bank on social infrastructure and human capital development major programmes, Royal Forest and Bird Association and Bird Protection Society of NZ.
Johnny has a Master's in Education Research (Distinction).
TE WAIPOUNAMU
Richard has 30-plus years of experience and interests in marine processing and the
international trade of aquatic products aligned to luxury Asian cuisine and consumers.
He has a long service as a trustee for Maori whenua throughout the Ngai Tahu rohe, particularly Rakiura.
Drawing on his business endeavours, he aspires to provide leadership, vision and
empowerment in supporting Maori economic development.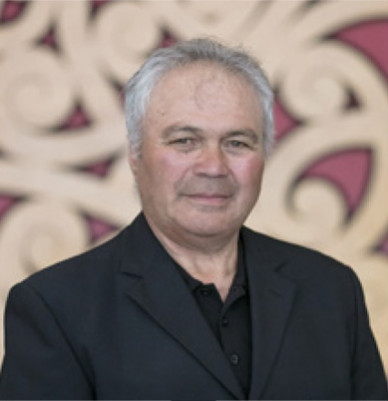 AOTEA
Jim is on the board of the Morikaunui Inc. and Atihau Whanganui Inc.
As a descendant from Aotea, Mataatua, Takitimu, Tainui and Kurahaupo waka, Jim takes an active interest in these histories and traditions.
A long time FOMA member, Jim has extensive farming experience and is actively interested in the convergence of business principles and Maoritanga.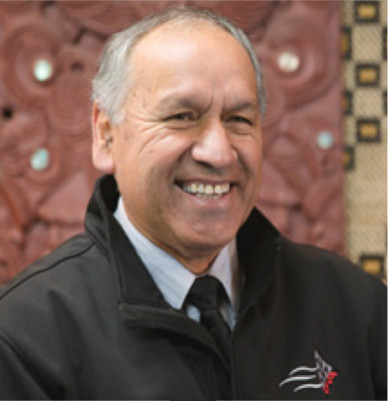 TE ARAWA
Geoff Rolleston has over 30 years of experience in a wide range of senior management and governance roles in the Māori, community, and private sectors. This has spanned several industries including forestry, dairy, mixed livestock, tourism, horticulture and construction.
He has extensive networks both on and offshore and has spent time travelling around the world gaining an understanding of food markets and value chains across Europe, US and Asia.
Recently he has been actively involved in 'Te Arawa E' programme , a 50 year strategy which focuses on the cultural, social and economic development of assets and people within Te Arawa.
Geoff is currently a Director on Te Arawa Management Ltd, Ngāti Whakaue Tribal Lands and Tuhono Whenua Horticulture Ltd.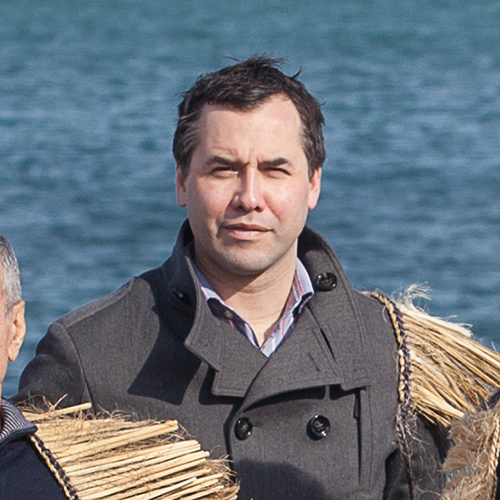 TAKITIMU
Anaru is of Te Ati Awa, Ngati Kahungunu ki Wairarapa, Te Aitanga-a-Mahaki and Rongowhakaata descent.  His links to Te Ati Awa are through his father, Kingi Winiata Smiler, and his grandmother, Margaret Wikitoria Smiler (nee Black).  Anaru lives in Taupō with his wife and two children.
Anaru has a Master of Business Administration (MBA) from Victoria University in Wellington and currently works as Chairman of Wairarapa Moana Trust.  He  has over 14 years' experience working within the policy and regulatory environments in both New Zealand and the United Kingdom, and is actively involved in managing a number of Māori economic development initiatives.
Anaru has a passion for Māori economic development and well-being and appreciates the huge shoes he must fill to continue his whānau legacy!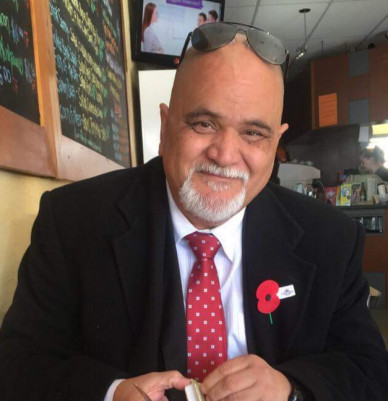 Te Awanui Huka Pak Ltd is a 100% Maori owned company founded in 1984 by a collection of Maori trusts. At the time, the founders were all kiwifruit growers looking to venture into the value chain. Today Te Awanui Huka Pak Shareholders collectively are the largest Māori Kiwifruit growers. Te Awanui are influential shareholders in the publicly listed Australasian Produce Business Seeka Ltd. Te Awanui Huka Pak also has direct interests in commercial property at Mount Maunganui and Avocados in the far north through a recent syndication.
The Chairperson of Te Awanui is Ratahi Cross, he is also Chairman of their largest shareholder – Ngai Tukairangi Trust, one of the largest single growers of Kiwifruit in Aotearoa NZ. With a background in Natural Science specializing in Native flora and fauna. He also lectures in Māori History for several tribes he belongs to. He is an acknowledged Horticulture pioneer and leader.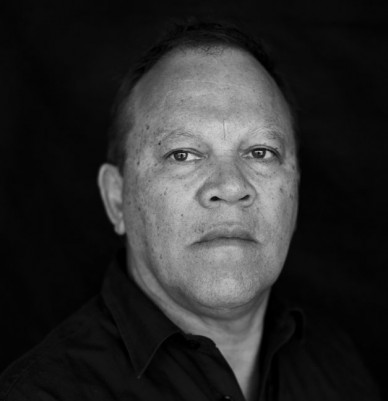 PAUL TE POA KARORO MORGAN QSM
Paul has been at the forefront of economic development for Māori in business for over 30 years. He has been involved with a range of Māori rights issues involving natural resources, including fishing, aquaculture and forestry. His experience as a director and in governance roles spans both the public and private sectors across agribusiness, property, science, entrepreneurial start-ups and business generally.
Paul served as chief executive of the Federation of Māori Authorities, representing and actively advocating for the interests of Māori business, from 1996 to 2007. In this role and general directorships, he has been actively involved in advocating government policy reform in land law, taxation, resource management, ETS, industry reform and many business issues during his career.
Paul is passionate about his whānau and whānau whānui and investing in and building a new future for the generations to come. He believes in making a positive difference in the Māori community and to Aotearoa as a whole.